About INTA
Leadership & Governance
We are led by a Board of Directors composed of up to 37 representatives of member organizations.
Learn about the Board Nominations Process
Board Leadership
Officers
President
Zeeger Vink
MF Brands Group
Switzerland
Zeeger Vink is Intellectual Property Director at MF Brands Group, the Swiss group that owns the fashion & lifestyle brands LACOSTE, GANT, AIGLE, TECNIFIBRE and THE KOOPLES. In this role he oversees the brands' global IP and brand protection function and leads a team of IP professionals responsible for all prosecution, clearance and enforcement work.
Prior to joining LACOSTE, Mr. Vink was in-house IP counsel at L'OREAL in Paris (France), where he was in charge of global IP protection for several group brands. Mr. Vink started his career as attorney, practicing in Amsterdam (the Netherlands) and London (United Kingdom).
Mr. Vink holds a master's degree in law from the University of Amsterdam, with specializations in IP law and Marketing. He taught IP at the international master's program of SCIENCES PO University in Paris, and speaks and writes regularly on topics of corporate IP management. He actively advocates the creation and protection of IP as commercial asset, inter alia as the author of "The Great Catapult", a business book on IP.
In his role as INTA President, Mr. Vink is Chair of the Board of Directors and Executive Committee.
President-Elect
Jomarie Fredericks
Rotary International
United States
Jomarie B. Fredericks is Deputy General Counsel, Chief Intellectual Property and Brand Counsel for Rotary International, the worldwide not-for-profit association of 35,000 member Rotary clubs and The Rotary Foundation. In this role, she leads a team of experienced professionals who are responsible for all trademark, copyright, licensing and domain name work for Rotary International, globally.
Ms. Fredericks joined Rotary International after being in private practice with law firms in Chicago, where she practiced in trademark, copyright, libel, privacy and commercial and First Amendment litigation, with an emphasis on libel defense and media law, and after a prior career in radio.
Ms. Fredericks holds an LL.M. in Intellectual Property from the University of Illinois Chicago Law School, where she now serves on its Advisory Board, a J.D. from IIT Chicago-Kent College of Law and an M.S. and a B.A. from the University of Illinois at Urbana-Champaign.
Ms. Fredericks currently serves on the Executive Committee of the Board and is Chair of the Planning Committee.
Vice President
Dana Northcott
Amazon.com, Inc.
United States
Dana Brown Northcott is Vice President and Associate General Counsel for Amazon's Intellectual Property team, where she leads the attorneys and legal professionals who support Amazon's valuable brands and growing portfolio on trademark, domain name, gTLD, copyright and content protection efforts. Ms. Northcott devises Amazon's intellectual property strategies and policies across the business globally, partnering closely with Amazon's Marketing, Security, and Public Policy teams on brand protection, anti-counterfeiting, advertising, marketing, internet governance and litigation. She also represents Amazon on the Governing Board of Directors for the Alliance for Creativity and Entertainment.
Prior to Amazon, Ms. Northcott was Legal Counsel for Agilent Technologies, and an Attorney for Howrey LLP in Menlo Park, California, and London, England. She has a Diploma in Intellectual Property Law and Practice from the University of Bristol in England, a Juris Doctor from University of San Francisco Law School, and Bachelor of Arts degree from Stanford University. Ms. Northcott serves on the Board of the Pacific Northwest Chapter of ChIPs, the Board of Directors of Seattle's Museum of History and Industry, is an Ambassador for the Bellevue Schools Foundation, coaches youth soccer, and takes every opportunity to be on a ski hill with her husband and two kids.
Ms. Northcott currently serves on the Executive Committee of the Board and is the Group Officer of the Advocacy Group.
Vice President
Elisabeth Bradley
Bristol Myers Squibb Company
United States
Elisabeth Stewart Bradley is the Vice President, Innovation Law: Trademarks, Copyrights, and Brand Protection at Bristol Myers Squibb Company, a global biopharma company, and is based in their Princeton, N.J. offices.  She joined Bristol Myers Squibb in 2011, following eight years as in-house trademark counsel in the consumer products industry.
Prior to Bristol Myers Squibb, Ms. Bradley was in private practice in New York City for several years, handling both litigation and IP matters for a diverse range of clients. She graduated from The University of Virginia School of Law and holds a B.A. from The College of William & Mary.
Ms. Bradley currently serves on the Executive Committee of the Board and is Group Officer of the Resources Group.
Treasurer
Deborah Hampton
The Chemours Company FC, LLC
United States
Deborah A. Hampton is Senior Trademark & Copyright Program Manager at The Chemours Company FC, LLC., whose brands include Teflon and Freon. She is responsible for managing the Chemours global trademark and copyright portfolio focusing on strategy, enforcement, and brand protection. Prior to joining Chemours in 2015, Ms. Hampton worked on teams during her career that managed global portfolios for brands such as Victoria's Secret, AT&T, and Elizabeth Arden.
Ms. Hampton serves on the Executive Board of the Wilmington (DE) Alumnae Chapter of Delta Sigma Theta Sorority, Inc. She also serves as the chapter Parliamentarian. Ms. Hampton is on the Widener School of Law School Legal Education Institute Board of Advisors. She is featured (chapter. 8) in the book Lessons from The Top Paralegal Experts: The 15 Most Successful Paralegals in America and What You Can Learn from Them, by Carole A. Bruno. Ms. Hampton served two terms on the Trademark Public Advisory Committee of the United States Patent and Trademark Office.
Ms. Hampton received her bachelor's degree in political science from the University of Cincinnati. She also received an ABA-Approved Paralegal Certificate from Adelphi University's now disbanded Paralegal Program.
Ms. Hampton serves as Treasurer and Chair of the Finance Committee of the Board. She also serves on the Executive Committee of the Board.
Secretary
Louis Chan
UL International
Singapore
Louis Chan is the Associate General Counsel at UL, a safety certification company headquartered in Northbrook, Illinois, and is based in their Singapore office.  He joined UL in 2019, and is responsible for UL's IP and litigation, including all other corporate and legal matters, for APAC.
Prior to UL, Louis was Procter & Gamble's Associate General Counsel, managing the IP portfolios of their many household brands like OLAY, Tide and Gillette.  Before joining Procter & Gamble, he was the director of the trademarks registry at the Intellectual Property Office of Singapore (IPOS), managing the trademarks team and overseeing all trademark applications filed nationally and via the Madrid Protocol.  While at IPOS, he actively collaborated with many other industry stakeholders such as INTA, WIPO and ASEAN Secretariat on IP-related projects and in working groups.  He was also in private practice for several years at Allen & Gledhill LLP, handling both IP matters for a diverse range of clients.  In all, he has more than two decades of experience in the public, private and legal industries.  Louis graduated with an honors degree in law from The National University of Singapore and is an Advocate and Solicitor of the Supreme Court of Singapore.
Mr. Chan currently serves on the Executive Committee of the Board and is the Group Officer of the Communications Group.
Counsel
Counsel
Anthony Dreyer
Skadden, Arps, Slate, Meagher & Flom, LLP
United States
Board Members
Motasem Abu-Ghazaleh
Osha BWB International
Singapore
Gang Bai
Wanhuida Intellectual Property
China
Sergio Barragan
PepsiCo, Inc.
Mexico
Steve Beale
Unilever P.L.C.
United Kingdom
Heike Bhonsle
Crocs, Inc.
United States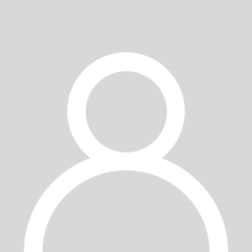 Meriem Bourahla-Loudiyi
Biofarma
France
Jessica Cardon
YMF Carpet Inc.
United States
Meera Chature Sankhari
Jupiter Law Partners
India
Paula Clancy
Gowling WLG
Canada
Noel Cook
Hanson Bridgett LLP
United States
Rachelle Dubow
Morgan, Lewis & Bockius
United States
Sophie Fu
John Deere
China
Monique Joe
NBC Universal Media, LLC
United States
Courtney Laginess
FIS - Fidelity National Information Services, Inc.
United States
Lorenzo Litta
BrandIT GmbH
Switzerland
Lorna Mbatia
CFL Advocates
Kenya
Michael Moore
Mattel, Inc.
United States
Jessica Murray
Toms Shoes, Inc.
United States
Axel Nordemann
Nordemann Czychowski & Partner
Germany
Batur Oktay
Rad Power Bikes
United States
Kimberly Reddick
Uber Technologies, Inc.
United States
Koji Saito
ASICS Corporation
Japan
Ainslee Schreiber
WeWork
United States
Francine Tan
Francine Tan Law Corporation
Singapore
Rosemary Turpin
Eli Lilly and Company
United States
Marlou van de Braak
Heineken International B.V.
Netherlands
Juan Vanrell
Vanrell Propiedad Intelectual
Uruguay
Todd Williams
Stripe, Inc.
United States
Erika Yawger
Apple Inc.
United States
Daniel Zohny
Fédération Internationale de Football Association (FIFA)
Switzerland
Advisory Directors
Venkatesh Kini
Ubuntoo
United States
Andy Stalman
Totem Branding
Spain
Privacy Overview
This website uses cookies so that we can provide you with the best user experience possible. Cookie information is stored in your browser and performs functions such as recognising you when you return to our website and helping our team to understand which sections of the website you find most interesting and useful.