Resources
Finance for Non-Finance Legal Professionals Certificate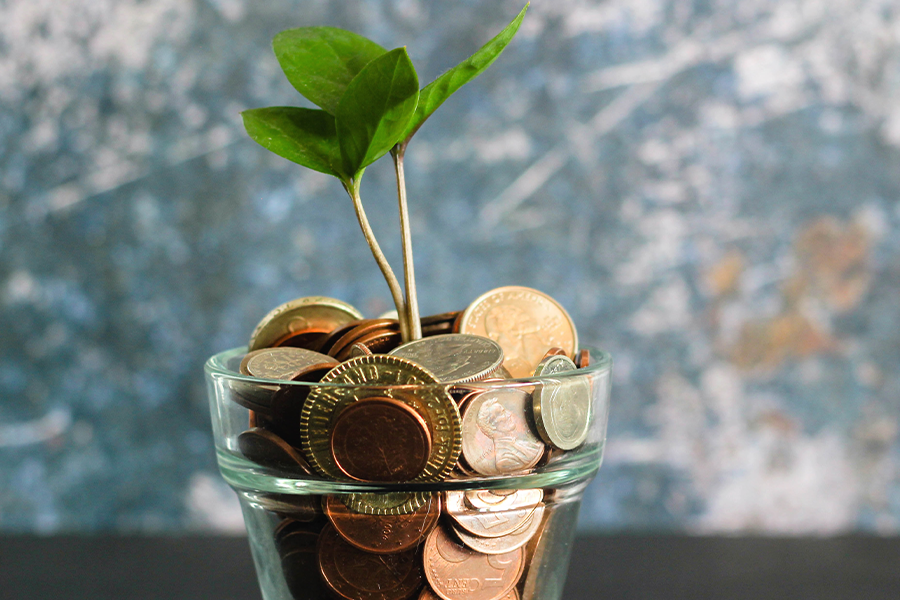 Gain a Strong Finance Foundation
Strengthen critical skills and empower yourself with our tailored finance certificate program—a new benefit for INTA members.
We developed this training program to help you overcome your financial fears, deepen your understanding of the basics, and become an indispensable partner to your finance team.
The curriculum focuses on broad concepts and is not jurisdiction-specific—providing critical foundational information on the topic of finance for all IP professionals and students.
This program is designed by finance professionals and active members of INTA in collaboration with members of the 2022-2023 Commercialization of Brands Committee.
This training is intended for professional development only, and is not intended to replace the services of finance professionals.
Enroll Now!
The essential functions of Excel
How to create formulas in Excel
The basics of managing, organizing, and presenting data in Excel
The basics for building financial models in Excel
---
What are the major types of financial statements
What are the differences between these types of financial statements (Profit and Loss/(P&L), Balance Sheet (B/S, Cash Flow Statement and more)
What are the terms used on financial statements (liability, amortization, revenue, expense, earnings before interest, taxes, depreciation, and amortization (EBITDA), etc.)
Where to find IP-relevant information on the financial statements
---
Define benchmarking and identify major approaches to benchmarking
Critically assess different financial and non-financial metrics used in benchmarking
Identify appropriate metrics/standards for conducting IP benchmarking
---
Explain the concept "Time Value of Money."
Identify appropriate metrics/inputs for estimation NPV
Estimate Net Present Value
---
Know the basics of valuation, including awareness of brand and IP valuation standards
Understand the differences between the standard valuation approaches and how each approach is applied in the valuation of Brands and IP
Understand critical considerations for forecasting future benefits
Know the basics of common IP valuation approaches (RfR and Excess Earnings)
Be aware of common mistakes in valuation
---
Define mergers and acquisitions (M&A)
Understand typical M&A transactions
Learn what the M&A lifecycle look like
---
Understand royalty rates
Gain insight into anti-competitive laws and rules
Learn techniques for securing payment
---
The importance of tax for IP
Allocation of trademark costs
Business models and holding structures
What is transfer pricing, and how to comply with regulations?
---
Types of trademark damages
How to calculate trademark damages in each of the approaches
---
Learn how to develop your budget, review it with key stakeholders, and determine when it is time to revisit or adjust your budget.
Get insight into how to forecast budgets and deal with unbudgeted expenses.
---
1. Accelerate Career Development
This certificate program helps legal professionals to distinguish themselves, remain at the top of their profession, and add value to their role by giving them a stronger grasp of key finance concepts.
2. Learn or Advance Your Dynamic Skills
Legal professionals will gain key skills for management for example department budgeting in a law firm or corporation, as well as enhanced capabilities in utilizing Microsoft Excel.
3. Sharpen Substantive IP Expertise
This certificate program includes a chapter on licensing with a focus on the financial aspects of commercializing brands and a chapter dedicated to key concepts relating to damages.
4. Build Stronger Collaboration with Finance Professionals
By helping legal professionals understand finance concepts and tools, this certificate program will facilitate more robust interactions and collaboration with finance professionals in all aspects of the business of brands.
5. Earn CLE Credits
INTA will apply for CLE credits in select jurisdictions for Chapter 5: Brand and IP Valuation, Chapter 7: The Financial Aspects of Licensing, Chapter 9: Trademark Damages, and Chapter 10: Leading with Cents: Budgeting for Law Departments and Law Firms.
The program consists of ten chapters that include pre-recorded videos in addition to quizzes, Excel spreadsheet exercises, and reading materials with which students can dive deeper and practice the materials.
To receive a certificate and badge, students must complete all the chapter quizzes and a final exam with a minimum of 75 percent of questions correctly answered.
Please note that if you decide to apply for Continuing Legal Education for select chapters, you must finish the certificate program within a year of starting.
| | |
| --- | --- |
| Member | $300 |
| Emeritus Member | $250 |
| Government Member | $250 |
| Nonprofit Member | $250 |
| University Member | $200 |
| Professor Member | $200 |
| Student Member | $200 |
| Non-Member | $500 |
All participants will receive a digital certificate and digital badge upon successful completion of the curriculum.
Please note all purchases are considered final. No substitutions are allowed. All INTA members in good standing are eligible to take the course. Learn more about INTA membership.
Questions? Please contact us.
---
Advisory Group
Brian Buss
CBIZ FCG Intellectual Property Consulting
San Diego, California, USA
Brian Daniel
Charles River Associates, Inc.
Chicago, Illinois, USA
Debra Hughes
Blue Cross Blue Shield Association
Chicago, Illinois, USA
Alicia Lloreda
Lloreda , Camacho and Co.
Bogotá, Colombia
Instructors
Dilina Abudurexiti, Keystone Strategy, LLC
Barbara Berdou, Berdou Attorneys
Crispin Ferris, Keystone Strategy, LLC
Krista Holt, Econ One Research
Sydney House, Keystone Strategy, LLC
Cheryl Kessler, CBIZ Forensic Consulting Group
Marc A. Lieberstein, Kilpatrick Townsend LLP
Trevor Longchamps, International Trademark Association
Jeff Marowits, Keystone Strategy, LLC
Daniil Pak, Keystone Strategy, LLC
Privacy Overview
This website uses cookies so that we can provide you with the best user experience possible. Cookie information is stored in your browser and performs functions such as recognising you when you return to our website and helping our team to understand which sections of the website you find most interesting and useful.