Events
2023 Annual Meeting Live+
Live+
In-Person + Virtual
In-Person
ONLY
Virtual
ONLY
May 16–20 + June 27–29
May 16–20
June 27–29
$1,475
$1,425
$525
Live+ registration gives you access to all the general sessions at both the in-person and virtual portions of the Meeting. All limited attendance events will be sold separately. Pricing above reflects Early Bird Member rates.
Education
The Business of Innovation
IP leads the way for innovation.
This year's meeting will focus on the business of innovation, exploring the implications for IP and looking ahead to the future.
We've curated two educational tracks to explore this topic in depth, one focused on the business of brands and the other designed for IP and legal professionals. (CLE credits available.)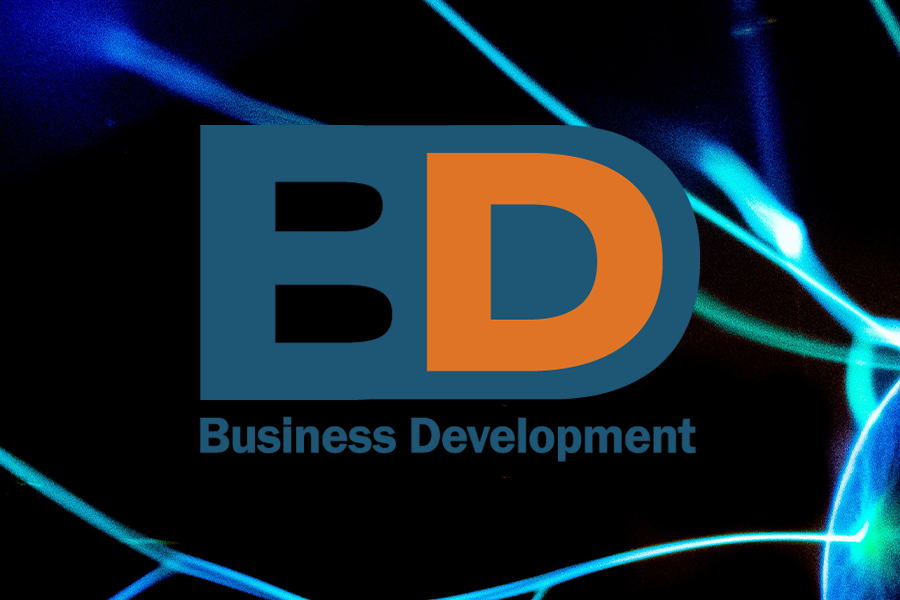 Networking
Business Development
Connect with the largest international network of IP and brand professionals—while exploring the vibrant city of Singapore!
Our Business Development (BD) networking sessions offer a range of opportunities to grow your network and spark new conversations, both in person and virtually.
From more than 250 Table Topics to immersive excursions, there's something for everyone.
Maximize your marketing dollars! Reach an international audience of brand owners and IP experts with our unique and customizable sponsor opportunities.
Contact Us
Strategically showcase your organization and make meaningful business connections. Contact us to learn more!
Contact Us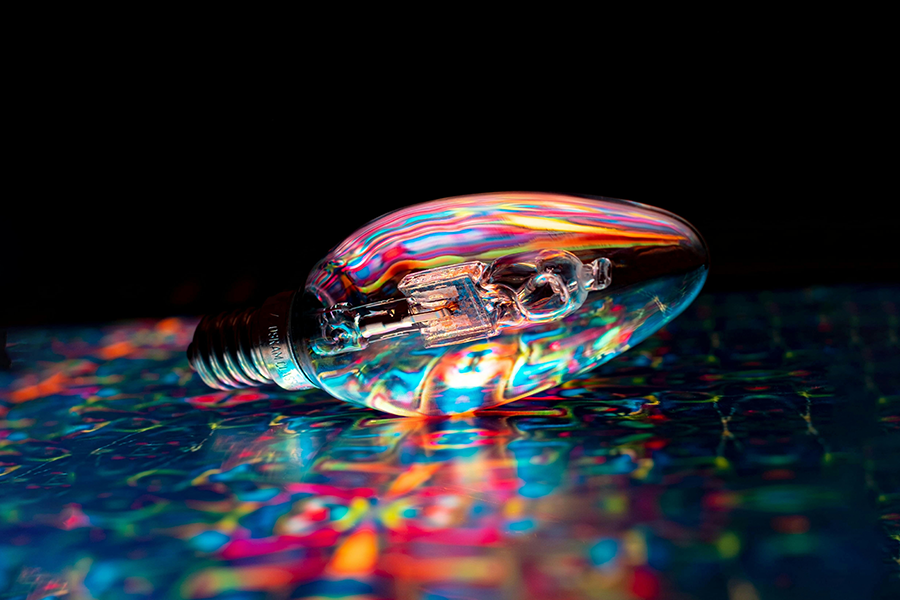 New!
Innovation Marketplace
Launching in 2023, our Innovation Marketplace exhibition hall will highlight cutting-edge products, services, and solutions from around the world.
Join us for intimate, insightful programming focused on some of the critical questions shaping the future of IP—from navigating outer space to wellness in the workplace.
We welcome you to get inspired, expand your horizons, and take part in these compelling conversations.
Our official and exclusive housing partner for the 2023 Annual Meeting is Bnetwork. Together, we secured more than 20 hotel properties to suit your needs.
All registrants can book their housing through our secure network in early January.
Hotel Name
Address
Room Category
Rate: Single use
 (SGD)
Rate: Double use (SGD)
Distance:
Miles from the Sands Expo & Convention Center
Distance: Kilometers from the Sands Expo & Convention Center
Carlton City Hotel Singapore at Tanjong Pagar
SG, Gopeng St, 1
Deluxe Room
495.00
535.00
1.9
3
Executive Room
535.00
575.00
Carlton Hotel Singapore
76 Bras Basah Rd
Deluxe
297.00
320.76
1.4
2.2
Executive
320.76
344.52
Premier
344.52
368.28
Conrad Centennial Singapore (Hilton)
2 Temasek Blvd
Deluxe
439.56
475.20
0.9
1.5
Premium
487.08
522.72 SGD
Centennial Suite
819.72
879.12
Dao by Dorsett AMTD Singapore
6 Shenton Way OUE Downtown 1
Superior
457.38
482.57
1.2
2.0
Fairmont Singapore
80 Bras Basah Rd
Fairmont Room Twin
487.05
516.78
1.1
1.7
Fairmont Room King
487.05
516.78
Triple
653.40 S
653.40
Furama City Centre
60 Eu Tong Sen St
Standard
235.00
255.00
1.6
2.5
Deluxe
235.00
255.00
Grand Copthorne Waterfront
392 Havelock Road
Deluxe
356.40
380.16
2.1
3.4
Grand Park City Hall
10 Coleman St
Deluxe Room
435.50
464.95
1.9
3
Intercontinental Singapore
80 Middle Rd
Classic
460.95
496.59
1.6
2.5
Junior Suite
544.11
579.75
Club Deluxe
583.79
583.79
Premier Suite
662.91
662.91
InterContinental Singapore Robertson Quay
1 Nanson Rd
Studio King Rooms
392.04
431.24
2.1
3.4
Club Studio King Rooms
548.85
548.85
JW Marriot Singapore South Beach
30 Beach Road
Deluxe
535.00
571.00
1.0
1.6
Premier
585.00
621.00
Club Deluxe
636.00
671.00
M Hotel Singapore
81 Anson Rd
Deluxe
374.22
397.98
1.9
3
Premier Room
409.86
433.62
Mandarin Oriental Singapore
5 Raffles Ave
Deluxe
457.38
516.78
0.6
1
Ocean View
516.78 SGD
576.18 SGD
Club City
665.28
724.68
Marina Bay Sands
10 Bayfront Ave
Deluxe King
529.65
582.62
0
0
Deluxe Twin
529.65
582.62
Oasia Hotel Downtown Singapore
100 Peck Seah St
Superior
320.76
344.52
1.6
2.6
Club Room
427.68
463.32
Pan Pacific Singapore
7 Raffles Blvd
Deluxe Room
427.68
475.20
0.6
1
Panoramic Room
487.08
534.60
Pan Pacific Room
594.00
712.80
Parkroyal Collection Marina Bay
6 Raffles Blvd
Urban King
380.16
415.80
0.6
1
Parkroyal on Pickering
3 Upper Pickering St
Superior
463.32
489.50
1.2
2
Collection Club Room
552.50
584.50
Parkroyal on Beach Road
7500 Beach Rd
Superior
326.70
350.47
1.9
3
Deluxe
350.47
374.22
Orchid Club Deluxe
415.80
460.32
Swissotel The Stamford
2 Stamford Rd
Standard King
439.56
469.26
1.0
1.6
Standard Twin
439.56
469.26
The Capitol Kempinski Hotel Singapore
15 Stamford Rd
Deluxe
485.00
525.00
1.8
2.9
The Clan Hotel Singapore
10 Cross St
Deluxe
344.52
380.16
1.1
1.7
Premier
451.44
498.96
The Fullerton Bay Hotel
80 Collyer Quay
Deluxe Room
873.18
908.82
1.6
2.6
Premier Room
944.46
980.10
The Fullerton Hotel Singapore
1 Fullerton Square
Premier Courtyard
558.36
594.00
1.6
2.6
Heritage
617.76
653.40
Straits Club
754.38
790.02
The Ritz-Carlton Millenia Singapore
Marina Bay 7, Raffles Ave
Deluxe Kallang
528.66
573.80
0.4
0.7
Deluxe Marina
653.40
698.54
Club Deluxe Kallang
760.32
885.06
---
Singapore Airlines is pleased to offer a travel discount for our delegates attending the 2023 Annual Meeting.
Fare Information
Service
Direct flights operated by Singapore Airlines only and must be round trip
Origin
The offer extends to delegates traveling from

all

SIA departure cities
Destination
Singapore (SIN)
Discount Off
10% off published fares (can only be applied on applicable market fares)
Fare Types
Business, Premium Economy, and Economy on Standard and Flexi booking classes
Promotional Code
INTAGM2023
Outbound Travel Period
May 2–June 3, 2023
Travel Completion Date
June 3, 2023
Book By
May 20, 2023
For questions regarding airline ticketing, please visit Get Help | Singapore Airlines.
How to book your discounted flight:
Go to the Singapore Airlines website.
Click on "Apply promo code" (above "return date").
Enter INTA's promo code: INTAGM2023 and click "apply."
Put in your flight booking and click "search."
Choose your preferred flights (promo codes are indicated by a blue "promo applied" tag).
Click on "proceed" to go to the next page and fill out your passenger details and pay for your flight.
---
LATAM Airlines is pleased to offer a travel discount for our delegates attending the 2023 Annual Meeting.
Fare Information
Service
Flights operated by LATAM Airlines
Origin
The offer extends to delegates traveling from the following six (6) countries: Argentina, Chile, Colombia, Ecuador, Peru and Uruguay
Destination
Singapore
Discount Off
0-15% off published fares (can only be applied on applicable market fares)
Fare Types
Premium Business: J / C / D / I

Economy: Y / B / H / K / M / L / V /S
* Please check the flyer for more details.

Outbound Travel Period
May 1-May 31, 2023
Travel Completion Date
May 31, 2023
Book By
December 31, 2022
Payment method
Credit Card
How to book your discounted flight:
Please email to

[email protected]

, as follows:
Indicate in the subject line: INTA Members AM 2023 promotion.
In the body of the email, include:

Name: according to how you are registered in INTA; passport number, date of issue, and expiration date
Origin city/country
Destination: Singapore, Changi Airport
Attach your preferred itinerary. If not, you can ask for alternatives to be sent to you.
Indicate day of departure and day of return
LATAM Airlines will respond to your request within 48 hours, Monday to Friday, 9:00 am to 5:00 pm (UTC-3).
Conditions/Restrictions
The discount applies to the official list of INTA members registered to attend AM2023 who are flying from the six selected countries.
If you wish to buy your tickets via a travel agency in Chile, the agency must contact its business executive.
For passengers who start travelling from Colombia and Ecuador, please contact the local LATAM Airlines Office.
Promotion applies only to tickets purchased at LATAM and does not extend to tickets redeemed with miles.
Discounts are subject to flight and class availability at the date of purchase.
---
Entry into Singapore
Entry into Singapore is easy and quarantine-free. Close to 90% of Singaporeans and permanent residents of Singapore are vaccinated. As such, all travelers into Singapore must be fully vaccinated. To be considered fully vaccinated, please see Singapore's Immigration and Customs Authority's (ICA's) accepted definitions.

Travel out of Singapore
There are no restrictions imposed on departures from Singapore. However, travelers must abide by the travel requirements imposed by their overseas destination.
Some destinations may require travelers to present COVID-19 medical proof (vaccination/recovery certificates, test reports or any combination of the following documents) which can be obtained in Singapore. Learn more at ICA's website.
The Changi Airport
The Changi Airport is one of the busiest and best-connected in the world, handling over 100 airlines from over 300 cities.
Recognized as the "world's best airport" several years in a row, Changi Airport features exceptional terminal operations, enhanced precautionary measures against COVID-19, top-tier dining and retail experiences, and the world's tallest indoor waterfall.
---
The INTA Annual Meeting offers a perfect opportunity to conduct business and interact with the most engaged members of the international IP community.
There are several ways to conduct business, including hosting your own events (meetings; receptions; hosted client breakfasts, lunches, and dinners; hosted client social excursions, etc.) using space in INTA's hotel block or in various offsite event venues (law firms, business centers, hotels, museums, restaurants, parks, social clubs, etc.) around Singapore.
Because we want to facilitate the best Annual Meeting experience for our registrants, any non-INTA-hosted event held in conjunction with the Annual Meeting should be reported to INTA before you contract with your venue so that we can confirm with our hotel and event planning partners that your event does not conflict with an INTA event. In addition, we ask that you carefully review and adhere to our event requirements listed below.
Reporting your event also helps us measure our Meeting's total economic impact on our host city, increasing our negotiating power in future destinations and allowing us to pass savings down to our members whenever possible.
Destination Asia is INTA's official and only DMC for affiliate events and will be helping any registered individual/organization that is seeking information or requiring additional help to host an event, meeting, hospitality suite, brunch, etc.
Please contact Michelle Rust from Destination Asia if you require further assistance at +1 646 3733245 or [email protected]. 
IMPORTANT REQUIREMENTS BEFORE CONTRACTING WITH YOUR VENUE:
Complete INTA's Plan Your Own Event (PYOE) request form here.
Make sure to complete a separate form for each event you are planning.
Ensure that INTA confirms your event and that it does not conflict with an INTA event before you contract with your venue. Please do so to avoid any issues with your contracted venue during the planning stage or event itself. INTA will review your submission within five business days of receipt.
IMPORTANT REQUIREMENTS ONCE YOU SECURE YOUR VENUE:
Ensure that your guests are registered for the Annual Meeting.
Ensure that your guests are aware of and will comply with the health and safety measures of INTA and your venue.
When promoting your event in any way, you should not suggest that INTA is an official sponsor of your event. For example:
Do not use "INTA" or "International Trademark Association" in an email subject line unless the subject line also makes clear the name of the organization sponsoring the event.
Do not use "INTA" as part of an RSVP or other email address.
Do not use "INTA" in the name of a party or event (for example, please do not call your event "INTA Reception").
IMPORTANT REQUIREMENTS DURING YOUR EVENT:
All attendees from your organization should wear their Annual Meeting badges during your event.
All guests of your event should wear their Annual Meeting badges during your event.
You should adhere to the venue's capacity limits and ensure the personal safety of your guests.
You and your attendees should comply with your venue and INTA's health and safety measures.
OUR COMMITMENT TO YOU:
We'll contact you within five business days of receiving your completed PYOE request form.
Once we confirm your event does not conflict with an INTA event, you may begin working directly with your preferred venue. However, please note that confirmation of a request does not guarantee that you will secure your first-choice venue.
---
BOOK YOUR RESERVED HOSPITALITY ROOM (RHR)
Don't miss your opportunity to schedule a meeting at the Sands Expo & Convention Center in Singapore! Offer your clients a convenient location to conduct business with you at one of the Convention Center's Reserved Hospitality Rooms.
Only a limited number of rooms will be available at the Convention Center on a first-come, first-served basis. Cut-off date will be Saturday, April 15, 2023.
Reserved Hospitality Rooms are located on Levels 3 and 4 of the Convention Center and will be available on the following dates/times:
Tuesday, May 16, 2023—8:00 am to 5:00 pm
Wednesday, May 17, 2023—8:00 am to 4:30 pm
Thursday, May 18, 2023—8:00 am to 5:00 pm
Friday, May 19, 2023—8:00 am to 5:00 pm
Saturday, May 20, 2023—8:00 am to 2:00 pm
IMPORTANT: We're committed to the safety and well-being of all our in-person 2023 Annual Meeting registrants. Therefore, we expect similar health and safety measures to be implemented at your organization's event, including that all registrants are wearing their INTA-issued badges at your event.
Terms and Conditions:
A Plan Your Own Event (PYOE) form needs to be submitted and approved before you can book a Reserved Hospitality Room. Submit your PYOE form here.
All of your event guests and staff must be registered for the 2023 Annual Meeting and must wear their INTA-issued meeting badge to gain access to the Sands Expo & Convention Center.
Unless you book the same room for three days or more, you cannot change the room setup, as the rooms are set to accommodate other groups for the rest of the week.
No audiovisual equipment, food and beverages or hardwire internet connection is included; there are vendors approved to serve clients in the Convention Center and their contact details will be included on the confirmation email once the rooms are reserved.
You can place your own sign immediately outside your meeting room for the duration of your meeting.
You will receive complimentary Wi-Fi in the meeting room.
All rooms are booked for the whole day based on the times provided by INTA.
Cancellation notifications by event host(s) to INTA must be received in writing by January 15, 2023 to avoid a cancellation fee.
As of January 16, 2023, a cancellation fee will be added to the cancellation. Note that the percentage is based on the total cost of the room(s) that you wish to cancel.
Please see the table below for specific information:
| | | |
| --- | --- | --- |
| Cancellation fee % | Start Date | End Date |
| 0% | 10/7/2022 | 1/15/2023 |
| 25% | 1/16/2023 | 2/15/2023 |
| 50% | 2/16/2023 | 3/15/2023 |
| 75% | 3/16/2023 | 4/15/2023 |
| 100% | 4/16/2023 | – |
No refund will be given after April 15, 2023.
Note that you cannot change or switch your Reserved Hospitality Room once you have completed the booking; you will need to request a cancellation, and fees may apply.
INTA cannot guarantee the availability of a Reserved Hospitality Room once you cancel and try to rebook.
To request a cancellation, please contact

[email protected]
---
Your health and safety are important to us. When traveling to Singapore, we will be following the COVID-19 protocols set out by the Republic of Singapore. As of October 4, 2022, all visitors to Singapore must be fully vaccinated and no negative COVID-19 test result or quarantine is required. However, travel restrictions and safe distancing rules may change at short notice. Please visit the Immigration & Checkpoint Authority (ICA) website for public health and entry requirements.
These are the accepted vaccinations according to the ICA:
The Pfizer/BioNTech/Comirnaty vaccine
The SII/COVISHIELD and AstraZeneca/AZD1222 vaccines
The Janssen/J&J vaccine
The Moderna/Spikevax vaccine
The Sinopharm COVID-19 vaccine
The Sinovac-CoronaVac vaccine
The Bharat Biotech BBV152 COVAXIN vaccine
The Covovax vaccine
The Nuvaxovid vaccine
The CanSinoBIO/Convidecia vaccine
As the health and safety guidelines related to COVID-19 (and its variants) are continually developing globally, INTA's health and safety precautions are subject to change, and we reserve the right to do so. INTA strives to offer a safe environment for all of its delegates and recognizes it is not possible to remove all risks, particularly as they relate to COVID-19. INTA cannot be held liable for COVID-19 cases arising because of event attendance. Attendees will be expected to take common sense actions to reduce the risk of COVID-19 transmission and to behave responsibly (including leaving the event area) in case of exposure to a COVID-19 case or experiencing symptoms. In such cases, attendees should seek appropriate medical attention, including a COVID-19 test, and must immediately inform INTA should a COVID-19 test be positive during the event or in the 14 days following the event.
All registrants must adhere to all health and safety guidelines and policies implemented by INTA, our partners, and our hosts throughout the entire 2023 Annual Meeting. Registrants who do not comply with our COVID-19 health and safety precautions will not be permitted to enter or remain on the premises. Under these circumstances, registrants will not be provided with a refund. Please continue to check the INTA's website for new updates.
LIABILITY WAIVER, ASSUMPTION OF RISK, AND RELEASE OF CLAIMS
We have instituted health and safety precautions consistent with the WHO guidance, local governmental agencies, health authorities, and best practices recommended by the Convention Center where we will be hosting our Annual Meeting.
However, despite our good faith efforts to establish and implement health and safety guidelines to minimize exposure to COVID-19, we cannot guarantee against potential exposure to and spread of COVID-19 at the Annual Meeting. By choosing to voluntarily register and participate, Annual Meeting registrants understand, acknowledge, and assume the risk of potential exposure to COVID-19 (including its variants) at the Annual Meeting.
BY REGISTERING FOR THE ANNUAL MEETING, YOU ARE RELEASING INTA, ITS STAFF, SPONSORS, VENDOR PARTNERS, EMPLOYEES, AND OTHER INTA ANNUAL MEETING REGISTRANTS FROM ALL CLAIMS, DEMANDS, DAMAGES, COSTS, OR LIABILITIES
(COLLECTIVELY "CLAIMS") ARISING FROM OR RELATING TO YOUR TESTING AT THE CONVENTION CENTER, VACCINATION VERIFICATION PROCESS, USE OF ANY SPONSORED ITEMS OR GIVEAWAYS BY EXHIBITORS/SPONSORS, PARTICIPATION, ATTENDANCE OR OTHER INVOLVEMENT WITH OUR ANNUAL MEETING, INCLUDING, WITHOUT LIMITATION, ANY CLAIMS RELATED TO EXPOSURE TO, INFECTION WITH, OR SPREAD OF COVID-19 (INCLUDING ITS VARIANTS).
YOU AGREE TO FOREGO ALL RIGHTS TO SUE INTA AND ITS VENDOR PARTNERS FOR ANY REASON RELATED TO OR ARISING FROM YOUR PARTICIPATION, ATTENDANCE OR OTHER INVOLVEMENT WITH OUR INTA ANNUAL MEETING, INCLUDING, WITHOUT LIMITATION, ANY CLAIMS RELATED TO EXPOSURE TO, INFECTION WITH, OR SPREAD OF COVID-19 (INCLUDING ITS VARIANTS), AND ASSUME ALL RISKS ASSOCIATED WITH YOUR ATTENDANCE.
THIS WAIVER, ASSUMPTION OF THE RISK, AND RELEASE OF LIABILITY SHALL BE CONSTRUED BROADLY TO PROVIDE A RELEASE AND WAIVER TO THE MAXIMUM EXTENT PERMISSIBLE UNDER APPLICABLE LAW.
---
Platinum—Lanyards
GoDaddy Corporate Domains
With unparalleled industry experience and expertise, GoDaddy Corporate Domains understands the complexities of managing corporate portfolios like no other. Committed to providing the highest levels of security, service, and support, GoDaddy Corporate Domains is an ICANN-accredited registrar solely focused on corporate domain name management solutions that leverage today's technology and access to data to enable informed, data-driven domain management decisions.
Gold—Meeting Point
Vanrell Intellectual Property Attorneys
VANRELL INTELLECTUAL PROPERTY-ATTORNEYS is an IP boutique that provides a full range of services including obtaining and enforcing all kind of IP rights, not only in Uruguay but also in the rest of the Latin American countries and Caribbean Islands. The firm provides highly specialized and personalized services to its clients.
---
Privacy Overview
This website uses cookies so that we can provide you with the best user experience possible. Cookie information is stored in your browser and performs functions such as recognising you when you return to our website and helping our team to understand which sections of the website you find most interesting and useful.